My Wishlist
You can save rewards to your wishlist and redeem them later!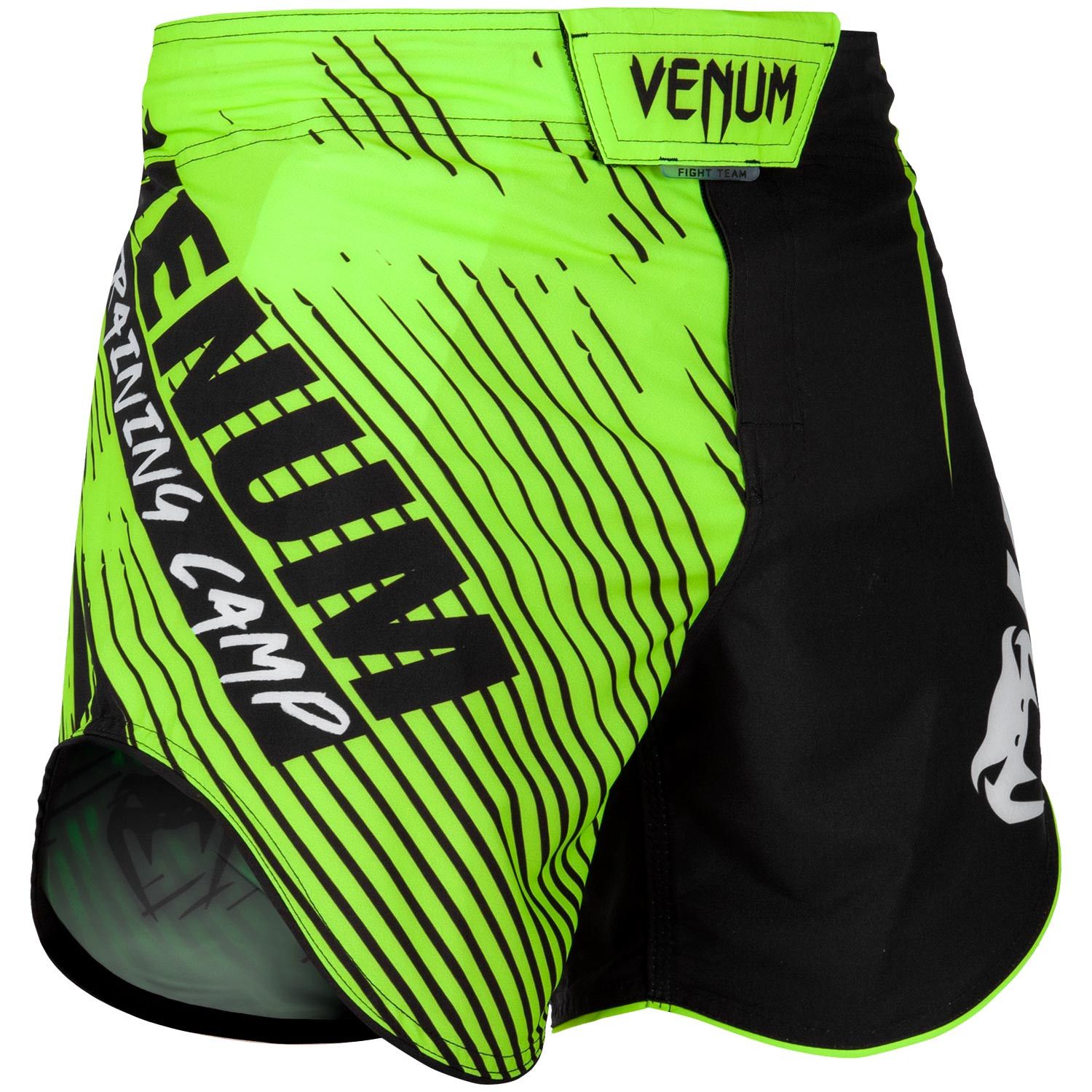 Venum Training Camp 2.0 Fightshorts
Fabricated in 100% polyester, with reinforced seams, these MMA fightshorts are designed to be durable and are able to withstand even the most intense training sessions or bouts.
For increased comfort, a lycra crotch insert providing dynamic movement within the fabric and assisting with heat regulation throughout a workout.
The Venum Training Camp 2 fightshort is equipped with a non-abrasive Velcro fastening system and an elastic waistband for an effective and precise fit.
All designs have been sublimated onto the fabric for a longer life, wash after wash.
The colors of the fightshort match those in our training camps around the world.
100% Polyester
Fastening system with non-abrasive velcro
Internal pocket
Lycra insert between the legs
Sublimated printed fabric: durability and unsurpassed quality
Reinforced seams: increased durability
Venum branded drawstring
Venum logo