My Wishlist
You can save rewards to your wishlist and redeem them later!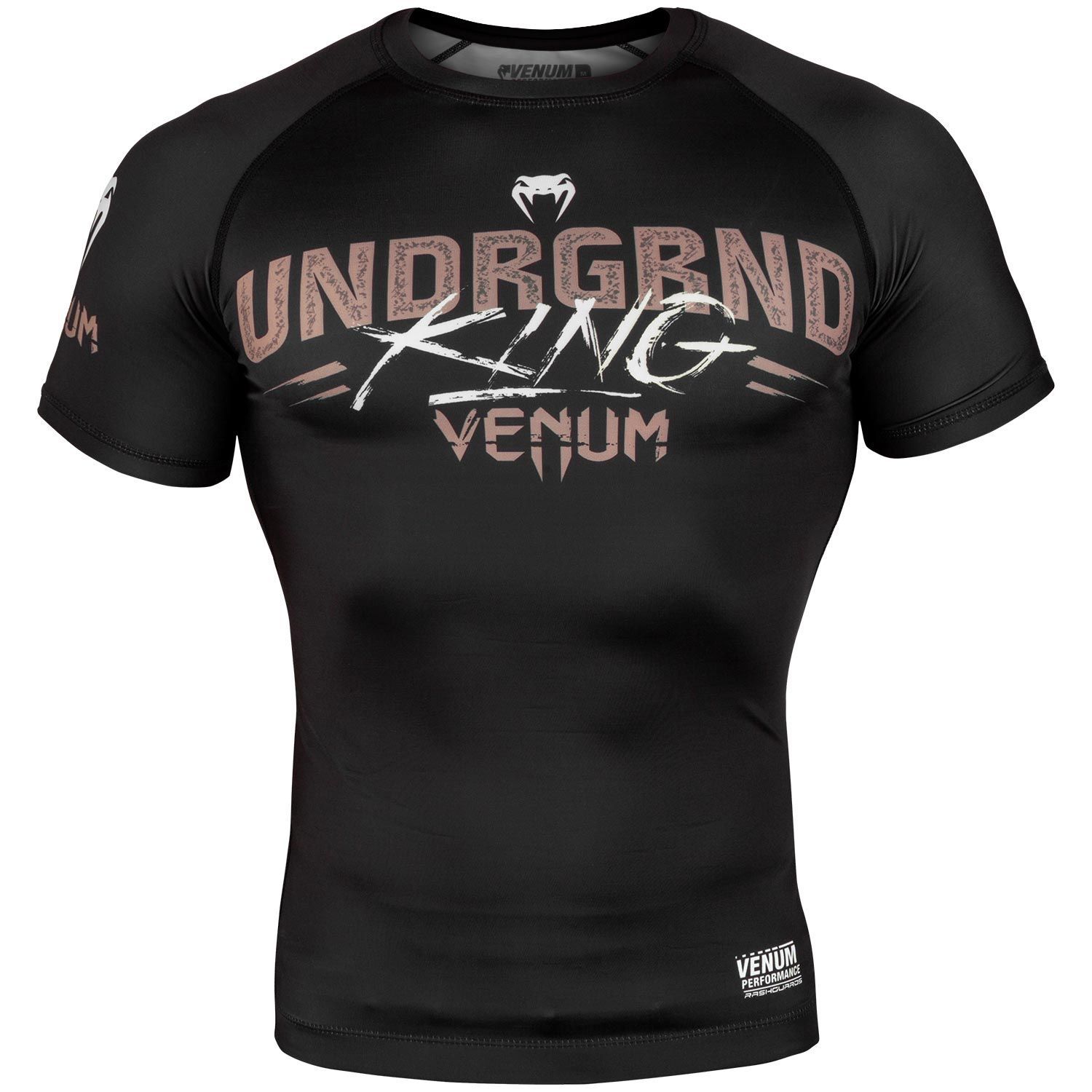 Venum Underground King Rashguard
This Venum Underground King rashguard pays homage to the nickname given to American MMA practitioner Eddie Alvarez, currently fighting out of ONE FC, a UFC vet and UFC 2016 lightweight champion.
Like all VENUM rashguards, they are perfect for "no-gi" BJJ but also great for Cross Training or different types of striking training.
It provides lightweight compression to ensure improved circulation and recovery before, during or after exercise. The fabric is specially designed to hug your body, and to wick moisture ultra quickly to keep you dry, even during the most gruelling workouts.
This rashguard reduces any friction burns or surface scratches from the ground and has Venum's signature elastic seam around the waistband, to secure the garment in place.
Can be worn alone or under other clothing, It is suitable for many sports (cycling, team sports, racket sports…)
Not only for devout MMA fans, the rashguard has a bold design with the inscription "UNDRGRND KING", boasted in sand and white colors on the chest, and gray in the back.
Technical features:
Exclusive UFC Champion Eddie Alvarez rashguard
87% Polyester - 13% Elastane
Form-fitting
Moisture wicking fabric
Expandable, light to medium compression
Single color: black"UNDRGRND KING" inscription on the front and the back
Logo and inscription "Venum" on right shoulder
Hightlights :
2016 : World Champion
2009, 2013 : Bellator World Champion
2006 : Bodog Fight Champion