My Wishlist
You can save rewards to your wishlist and redeem them later!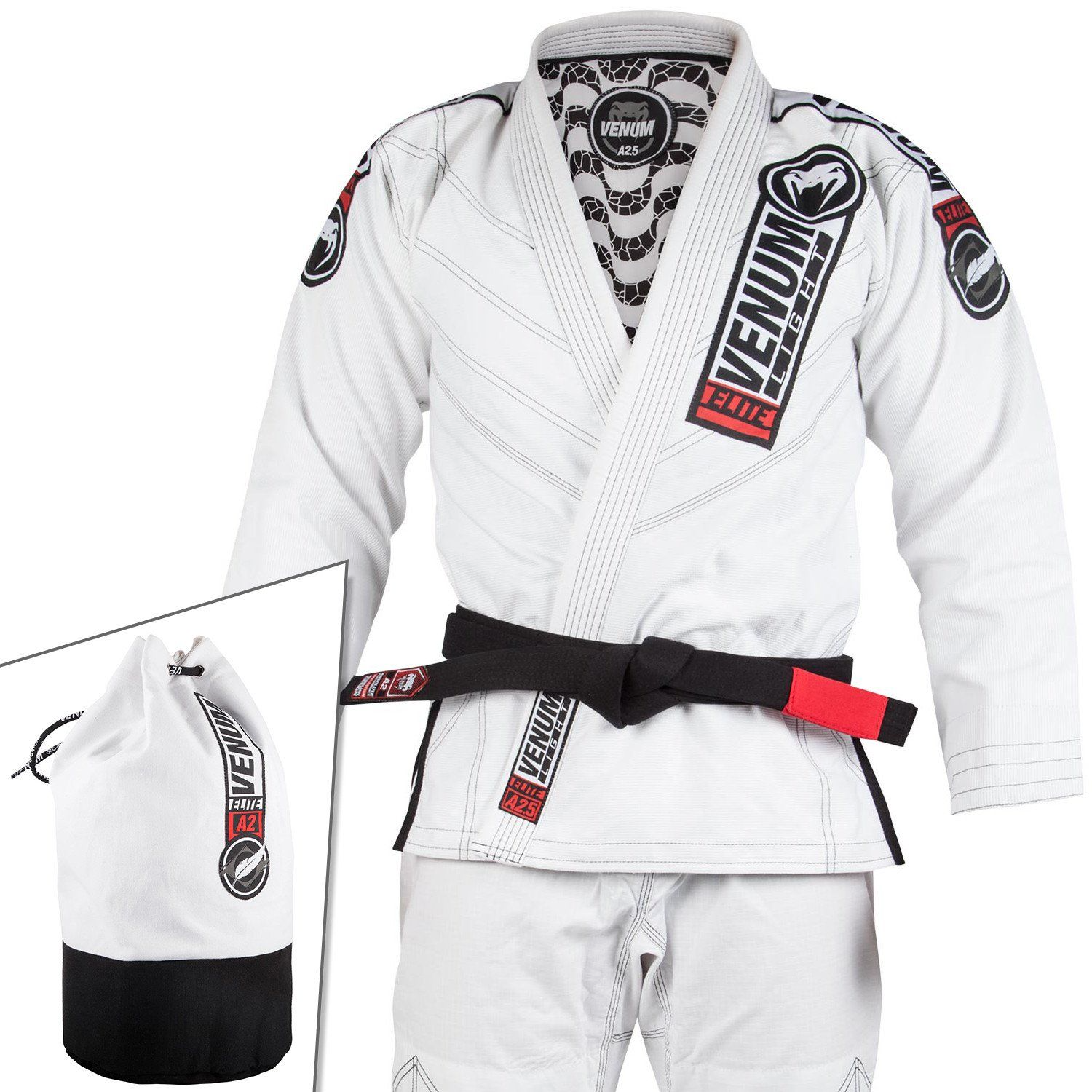 Venum Elite Light 2.0 BJJ Gi - White
Go for lightness and choose the Venum Elite Light 2.0 BJJ Gi. It offers the best weight / strength of the brand!
However lightness does not mean fragile, the Venum kimono uses quality materials to provide durable equipment.Reinforced seams placed at strategic points ensure the strength of the kimonos. Made with a 350 g / m² fabric, the jacket has a soft collar for unparalleled comfort and better moisture management.
The pants have a ripstop fabric of 230 g that will withstand wear.
Technical features:
Top
350 gsm High-tech Pearl Wave Cotton
Stress zone reinforcements with Ripstop Inner lining
Pre-shrunk
Bottom:
230gsm Ripstop Cotton
Cordon stretch
Knee reinforcement with tape
Internal leg reinforcement
Sold with a lightweight bag.