My Wishlist
You can save rewards to your wishlist and redeem them later!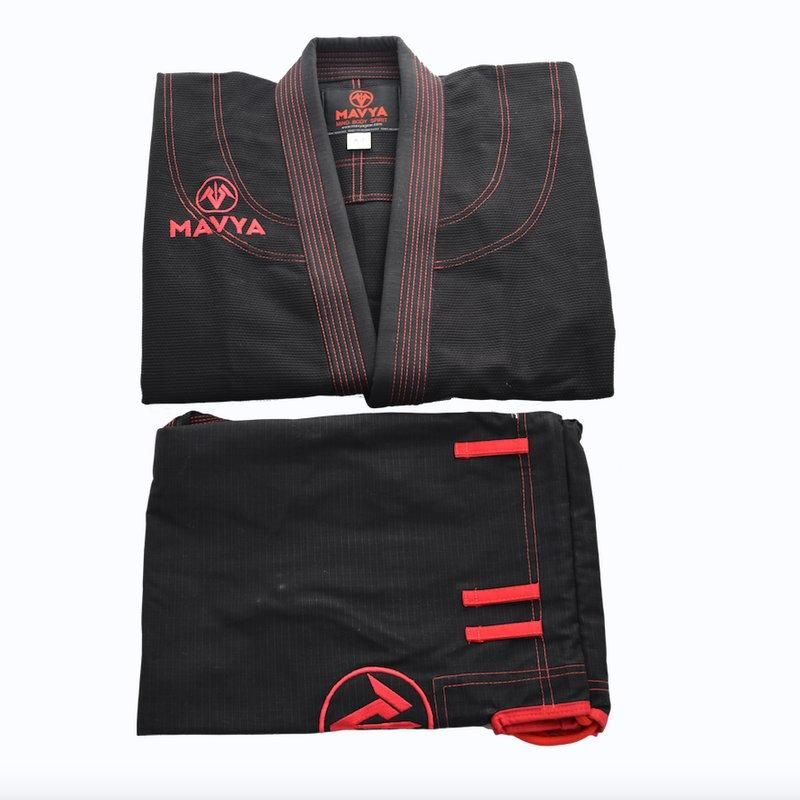 Mavya Essential BJJ Gi (Black)
Like warriors before us, their Armor was Essential. Mavya has created the latest Battle ready Gi's for you to wear in your never ending pursuit of perfection.
The Essential BJJ Gi was designed by Rollers for Rollers. With reinforced stitching on common stress points such as shoulder and sleeve joins and the inside of the legs, you know have the opportunity to take yourself to the next level with reliability.
Mavya knows your time is essential. With the double looped, Ultrafast clamping system you spend less time adjusting and tightening pants and more focused on tightening and adjusting chokes.
Pearl Weave Jacket 450gsm
Ripstop pants 285gsm
Reinforced stitching at essential stress points - inside of the leg and ankle circumference of pants
Ultrafast clamping system by rope.
FREE Smell & Bacteria resistant lightweight backpack.